Construction Images
Achievements of T.balance
Maison Landemaine Japon Azabudai A bakery awarded for the best croissants in Paris in 1919. Maison Landemaine has 13 stores in and outside Paris, and T.balance is used for their café in Azabudai, the first branch store in Japan.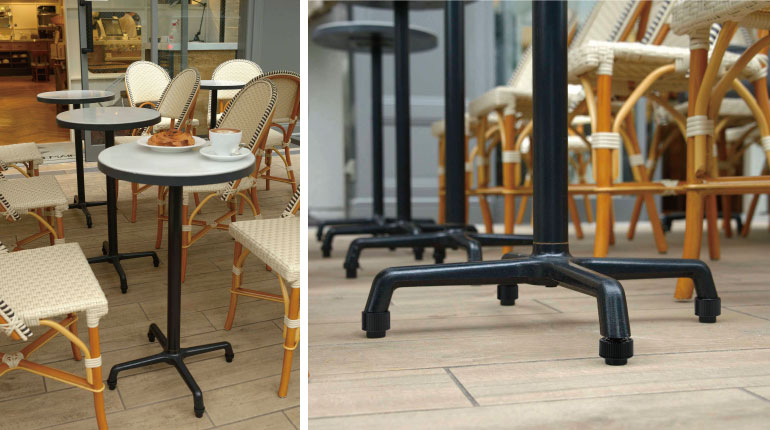 Achievements of Tightnik
Tokorozawa Civic Gymnasium has the world's largest wooden truss. It is built with 40,000 pieces of our product, Tightnik, and 10,000 pieces of solid cedar wood. Tightnik won the Minister of Agriculture, Forestry and Fisheries Award in 2005.

Design: Sakakura Associates Architects and Engineers
Construction: Fujita Corporation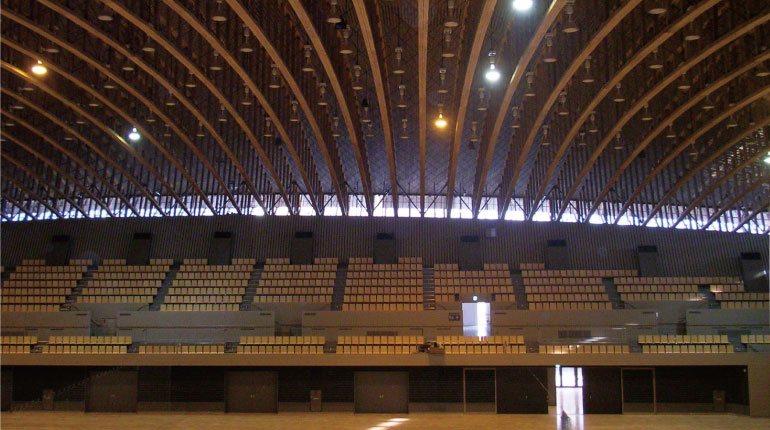 Achievements of
Deck Connector
The Aiai Bridge in Kinchakuda, Hidaka City, Saitama (The wooden truss bridge is 91.2m, which is the longest in Japan)
Our Deck Connector is used for the bridge.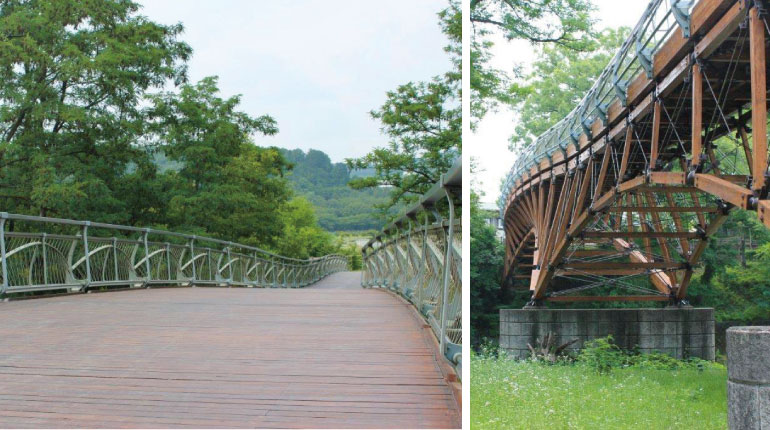 Achievements of
APS Construction Method
Apple Pin System (APS construction method)
In this method, metal fittings are not seen on the surface, so beautiful finish of wood grain expression characterized by the traditional Japanese wooden architecture can be realized. This reinforced structure enables open ceiling or a large space responding to a various lifestyles and family structures.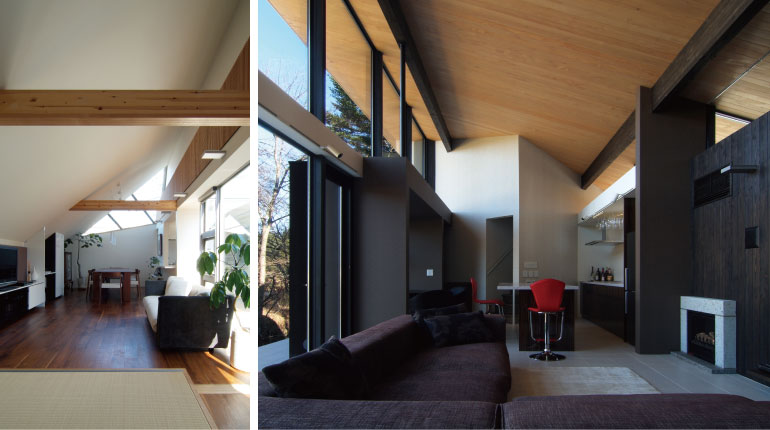 Exhibitions
"Proposals for the Professionals"
T. Kato is preparing to actively participate in various exhibitions.
We offer our new technologies, products and information through exhibitions such as
Japan Home & Building Show, Tokyo Café Show,
ARCHITECTURE + CONSTRUCTION MATERIALS exhibition and HOTERES JAPAN.