Apple
Pin
System
Construction
Method

Today's Wakugi Apple Pin System
A traditional construction method has been inherited and refined by the craftsmen in Japan. Manufacturing of wakugi is said to be started in the early Edo period, and it takes advantage of expansion caused by the rust on steel to keep joint with wood strong with excellent durability. In addition, it overcame major earthquake or fire occurred in the Edo period and improved its capacity. Apple Pin System (APS construction method) has further evolved the shaping, which has been inherited throughout the ages and the wisdom that is alive in the technology of "connecting trees", responding to the question of possibility in wooden architecture demanded by the changing times with new ecological method adopting new values and love for trees.
Distributor

Apple Pin Systems Inc.


8F, Iidabashi IS Building, 4-1-1 Iidabashi, Chiyoda-ku, Tokyo
PHONE:81-3-5357-1812 FAX:81-3-5357-1813
What is APS construction method?

Wooden houses created by APS construction method
"Modern Wakugi/Breakthrough Joint Metal"
Today's Wakugi Apple Pin System (APS construction method) is a method that brought the Japanese traditional method called "conventional post and beam structural system" one step forward. By keeping apple pins inside the pillars and beams, it achieved reinforced seismic resistance while expressing beauty of wooden architectures.
"Advanced features: Housing quality has been drastically improved"
Expression of beauty of wood grain unique to Japanese traditional wooden architectures and the technology adopting carpenters' wisdom enabled this beautiful finish without metal fittings exposed on the surface. Furthermore, it has excellent fireproof property as well as airtightness compared to other construction methods, it has less problem on looseness since it does not use bolts or nuts and drawing or tightening torque control are easy. Since there is less cross-sectional defect compared to conventional method, strength of joint part of wood is improved and adequate durability is achieved.
"Highly cost-effective and eco-friendly"
Apple Pin System (APS construction method) can be adopted with a slight customization of the existing precut factory line for conventional construction method. Additionally, it has been developed based on dovetail groove process of conventional method. Any worker using it for the first time does not feel much discomfort, so workability is improved. Furthermore, Apple Pin System (APS construction method) has no protrusion of metal fittings, making loads less bulky. Consequently, transport cost is equivalent to that of conventional method and it also leads to reduction in CO2 emissions.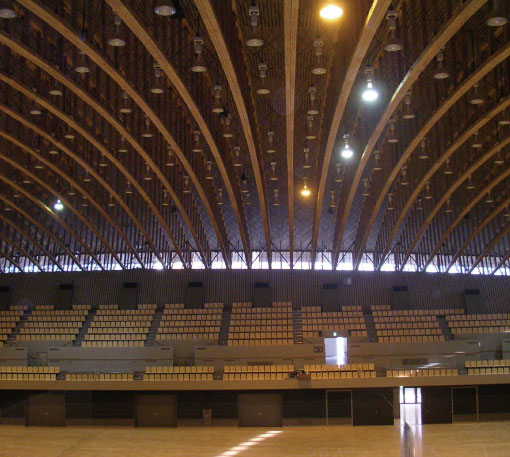 From reinforcement to substantial structure
conventional construction method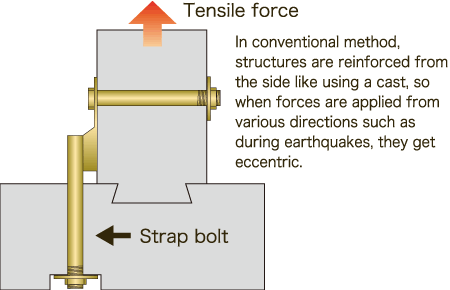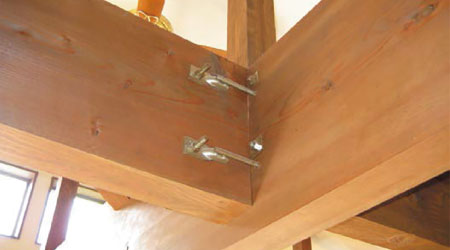 APS construction method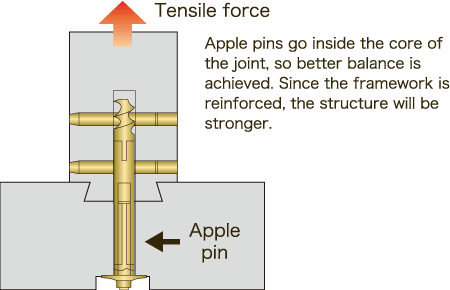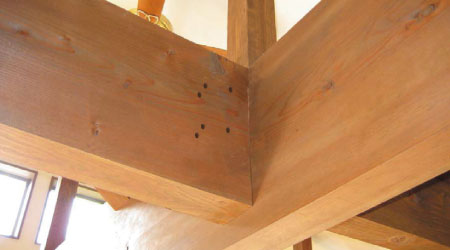 Basic structure
1
Beam-pillar connector
(single puller)
AP-A1・AP-A2

2
Beam-pillar connector
(double puller)
AP-D1・AP-D2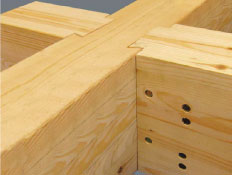 3
Beam joint
AP-C1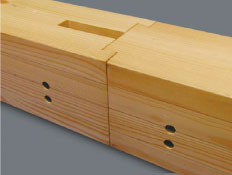 Images of Products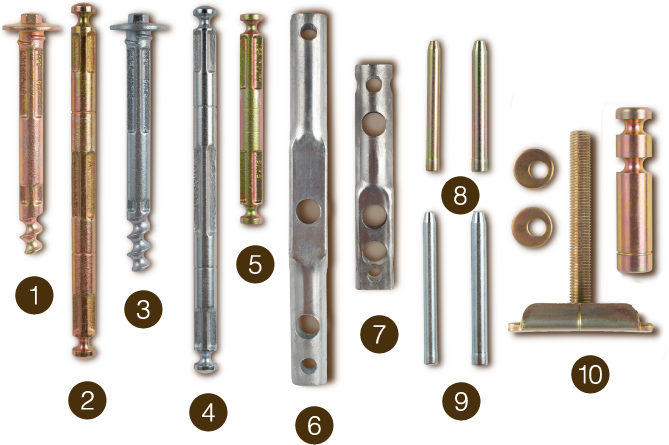 Apple pin A1

Product number:AP-A1
Specification:Φ18×182mm

Apple pin D1

Product number:AP-D1
Specification:Φ18×267mm

Apple pin A2

Product number:AP-A2
Specification:Φ18×197mm

Apple pin D2

Product number:AP-D2
Specification:Φ18×282mm

Apple pin C1

Product number:AP-C1
Specification:Φ18×164mm

Tenon pipe A

Product number:HP-A
Specification:Φ28.5×□29.5×285mm

Tenon pipe E

Product number:HP-E
Specification:Φ28.5×□29.5×170mm

Drift pin (chromate)

Product number:DP10-103
Specification:Φ10×103mm
Product number:DP12-103
Specification:Φ12×103mm

Drift pin (unichrome)

Product number:DP10-118
Specification:Φ10×118mm
Product number:DP12-118
Specification:Φ12×118mm

A set of hold-down

Product number:HD-S
Specification:Φ28.5×130mm (Body)